We really want you to enjoy your Stay with Us!
Complementary self-service Breakfast daily, Free Internet, Heated Salt Water Pool, Cable TV, In-Room Tea and Coffee, Refrigerators and Microwaves, 500 meters from 18-hole  Annapolis Royal Golf, 2 minutes from Historic Sites and  Gardens and more!
Breakfast
Every morning between 8 am and 10 am guests are invited to enjoy a complementary self-serve breakfast including choice of juices, milk., coffee, tea, English muffins, hard boiled eggs, Hot Fresh Waffles.
In-Room Free Internet, Cable TV, Tea and Coffee, Refrigerators and Microwaves
Heated Salt Water Pool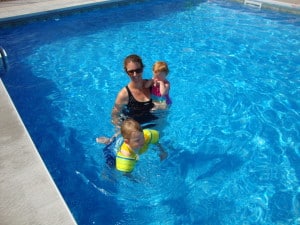 Local Attractions
Today Annapolis Royal is the quietly dignified home of about 500 people. With over 130 registered heritage properties, it is one of the largest National Historic Districts in Canada. Named a Cultural Capital of Canada and Winner of "The World's Most Liveable Small Community", Annapolis Royal was featured in "This Old House" Magazine in 2012 as one of the sixty-one most vibrant neighborhoods in North America for one-of-a-kind, period houses. The Town was recently featured in the March 17, 2014 issue of MacLean's Magazine as one of the "10 Places You've Got to See" in Canada in 2014.
Featuring:
-Town of Annapolis Royal
-Annapolis Royal Historic Gardens
-Bear River is a must see! (26 km)
-Port Royal – Canada's European start in 1604 (11 km)
-Digby's world famous scallops (37 km)
-Whale tours in Digby Neck, less than 1 hour drive away
-World Famous Bay of Fundy Tides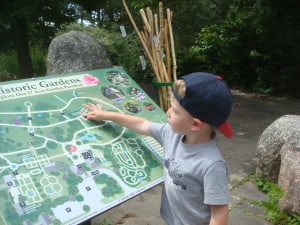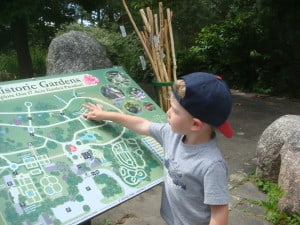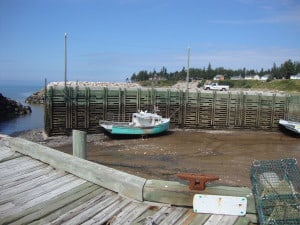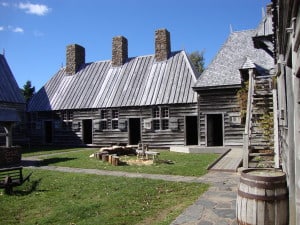 About Annapolis Royal
Annapolis Royal is situated at the western end of the fertile Annapolis Valley, nestled between the North and South mountains which define the valley. The town is on south bank of the Annapolis River facing Annapolis Basin and world famous Bay of Fundy tides. The riverside forms the waterfront for this historic town. Directly opposite Annapolis Royal on the northern bank of the river is the community of Granville Ferry. The Bay of Fundy is just over the North Mountain, 10 kilometers north of the town.
Two National Historic Sites
A mere 2 minutes by car 1.4 km is FORT ANNE. Step foot onto Canada's oldest National Historic Site and one of the most hotly contested pieces of land on the entire continent at Fort Anne. For centuries, a succession of Scottish, French, First Nations and English settlers clashed over this prize on the banks of Nova Scotia's Annapolis River. Today, visitors can walk the earthen walls, explore the 1797 Officers' Quarters Museum and soak up centuries of Canadian history.
Annapolis Royal Historic Gardens is a 17 acre horticultural paradise also located a mere 1.4 km from our front door.
A very lovely drive 13 Km  in the Habitation at Port-Royal established by France in 1605 and was that nation's first successful settlement in North America. Port-Royal served as the capital of Acadia until its destruction by British military forces in 1613.  France relocated the settlement and capital 8 km (5.0 mi) upstream and to the south  bank of the Annapolis River the site of the present-day town of Annapolis Royal. The award-winning Candlelight Graveyard Tour in Annapolis Royal has been one of  the most highly recommended "must see" attractions in Nova Scotia since 1995. Sponsored by The Historical Association of Annapolis Royal, tours of one of the oldest  English graveyards in Canada are held every Sunday, Tuesday and Thursday evenings between June 1 – Oct 15 at 9:30 pm (rain or shine). Meet at the parking lot of Fort Anne National Historic Site, and don't forget to bring your sense of adventure!
Annapolis Royal has a very popular Farmer's Market every Saturday morning during the late Spring, Summer and early fall months.
The Annapolis Royal Golf Course
The Annapolis Royal Golf Club and Restaurant few minutes from our location Originally founded in 1925 and extended in 1992 the course offers a perfect test for members as well as green fee paying guests alike. Sited on approximately 150 acres, with an 18 hole course, offering breathtaking views of the Annapolis Basin.
Today, the course at Annapolis Royal, Nova Scotia displays a rare combination of inviting (but not wide open) forest-fringed fairways, natural water hazards and tricky approach shots without the pretension of an overly tailored course. There is a separate proshop with changing facilities.
Founders House is one of Nova Scotia's best ranked restaurants, and is literally around the corner from Annapolis Royal Inn & Suites.